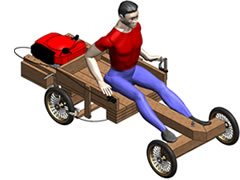 << Kartbuilding Home
Free Go-Kart Plans :: How to build a wooden go-kart powered by a lawnmower engine!
Background to this set of Plans
Lawnmower engines are very common, perhaps the most commonly available engine around, however there is a problem. The majority of lawnmower engines have a vertical drive shaft, and as a result cannot easily be made to turn a rear axle of a go-kart which is horizontal. The lawnmower cannot be simply put on its side, as there would be issues with the lubricating oil and fuel supply. Bevel gears are an option, however they are very difficult to find, they weight a lot and can be complicated to setup. It is possible to take the gearbox off a ride-on (tractor) lawnmower, however again, it would be costly to obtain, difficult to setup and would be very heavy.

The motivation for this set of plans is to provide an easy and cheap way to get a typical lawnmower engine (with a vertical drive shaft) to power a wooden go-kart. Although chains are commonly used in Go-Karts, they can only transmit power from a horizontal pulley to another horizontal pulley. In this set of plans a V-Belt is used. A v-belt (which is a flexible and tough V shaped belt) can be used to transmit power from a vertical shaft to a horizontal shaft. V-Belts and pulley wheels are very common. They can be found in washing machines, cars (fan belt), some air compressors, fuel pumps etc.
These set of plans follow directly on from the Simple Wooden Go-Kart Plans, with a modified rear axle, and support arms at the rear for the lawnmower engine. If you have not made any go-kart before this, then it is recommended that you make this simple wooden kart first. Then afterwards, you can adapt and change it in accordance with these plans.
Plans for a wooden go-kart powered by a lawnmower engine
Below is a list of 12 areas, into which these plans are broken down into. Each of the pages below will go into each area in depth and outline all the construction details and methods used. While the master PDF (Complete PDF of all the Plans, see Additional Resources below) contains all the essential details and information, the pages below will offer further information on alternative construction methods, including sourcing materials and parts for the project.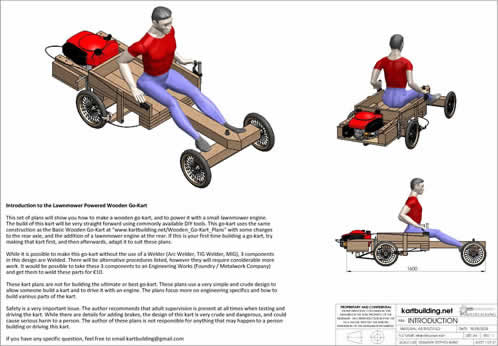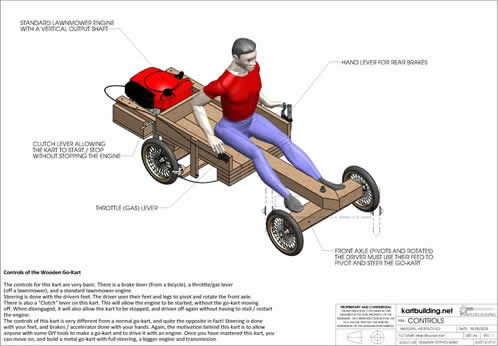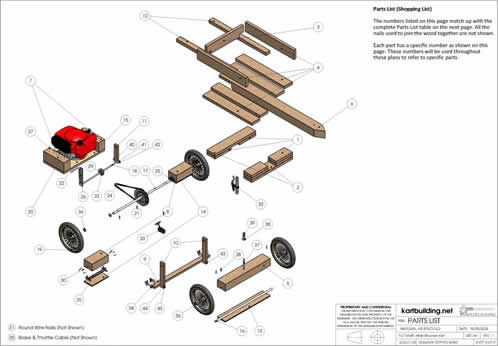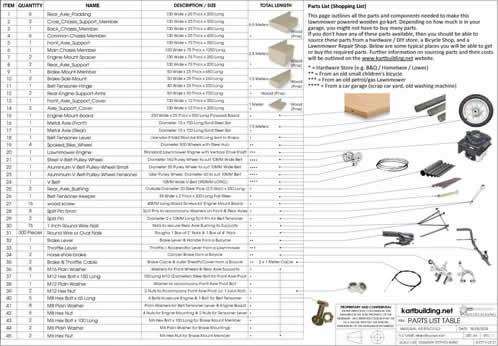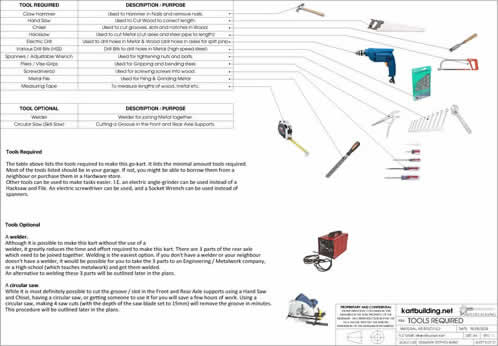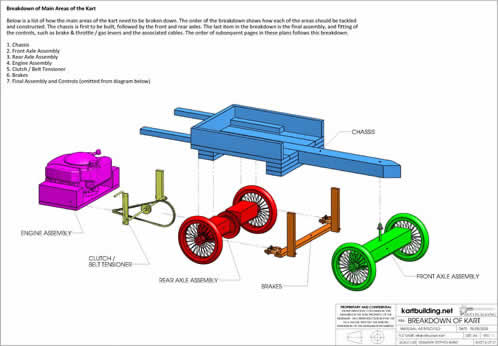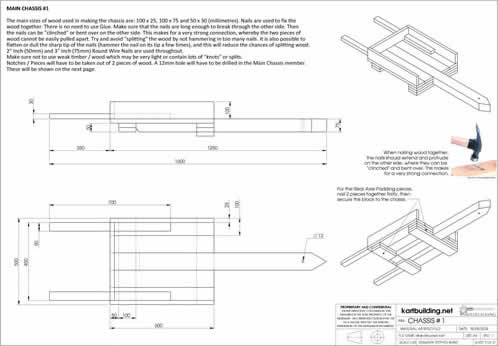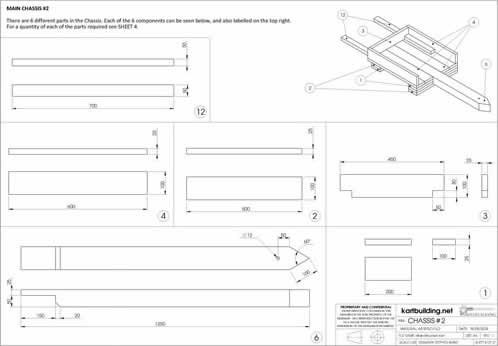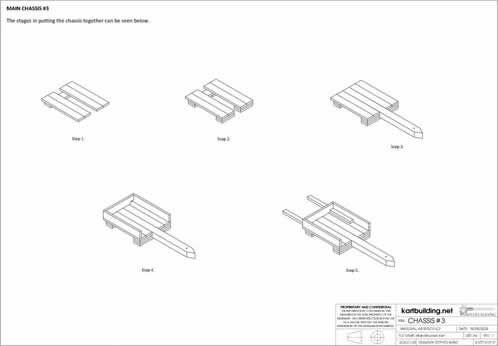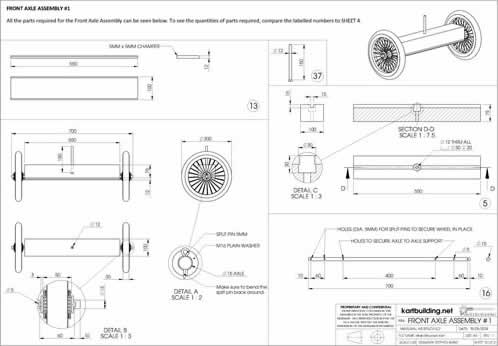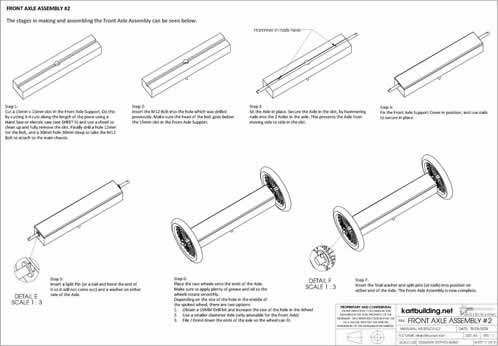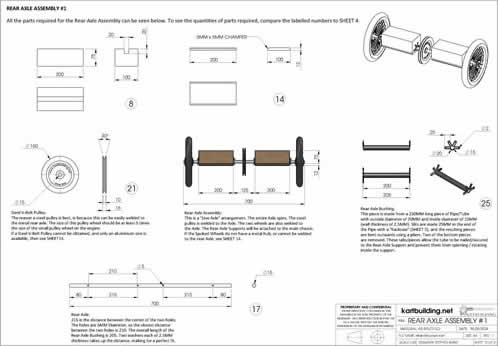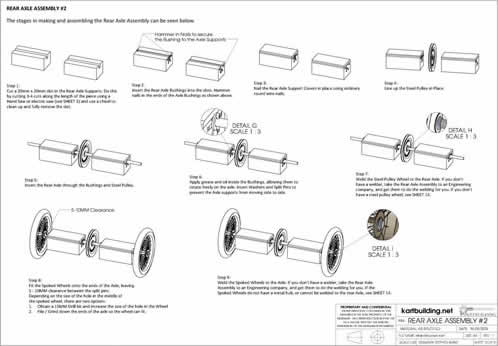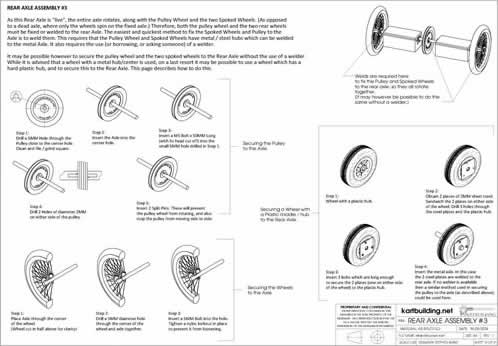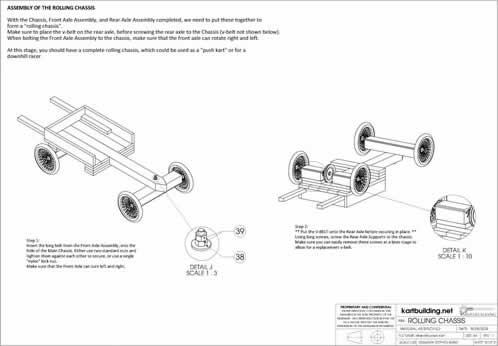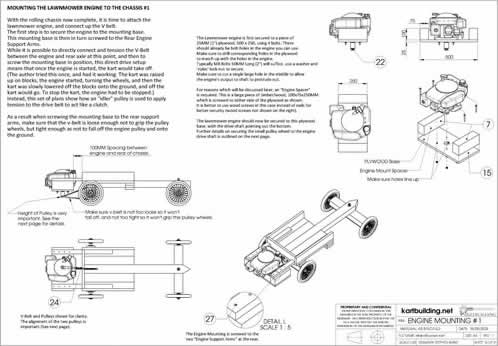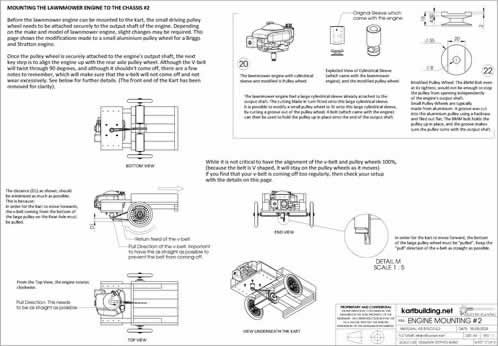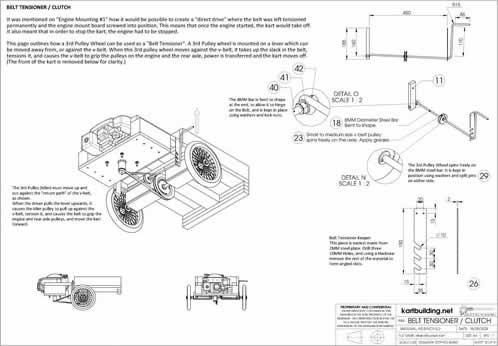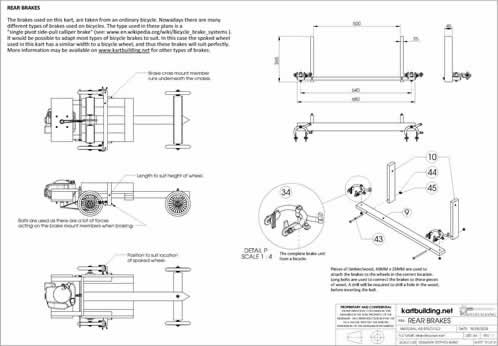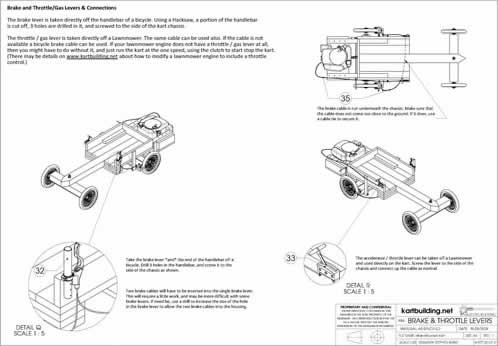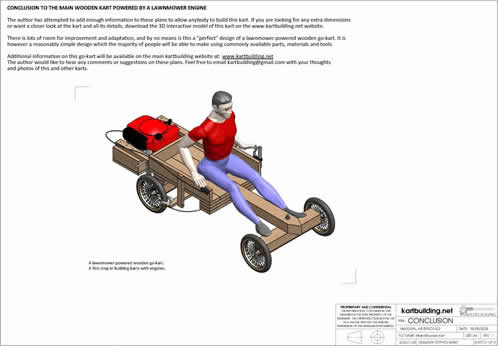 Additional Resources and Downloads
If you would like to just take the master PDF of these plans, print it off, and build, you can. Below is the link to the master PDF. Additional download will be made available here over the next while and will include a 3D Interactive Model of this Kart, eDrawings of the Kart (allowing you to measure in millimeters or inches or centimeters), animations of the Kart and detail images in the kartbuilding gallery.
Final Notes and Conclusion
Safety: Please note that the Author accepts no responsbility for any hurt or injury caused. This go-kart is ideally suited for a grass park with no traffic and no people.
Copyright: Please do not distribute these plans under a different name or ownership. Feel free to refer people to this website and/or link from your own website etc.
Contact Author
The Author of these plans and of this www.kartbuilding.net website would be interested in recieving any comments and suggestions. Please use the following email address:

The above drawings and animations were done using SolidWorks 3D CAD. Feel free to contact the Author for any further information.
KARTBUILDING
2009 | © Stephen Burke |

Del.icio.us